HOME PAGE
HOW IT WORKS - 1
HOW IT WORKS - 2
PRICES
SIGN UP
SUPPORT AREA
LIVE DEMO.
CONTACT US
ACCOUNT LOGIN

Bookmark Us Now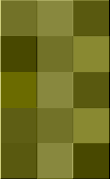 How it Works (2)
Keeping Calendars Up-to-Date

Apart from the clear and simple presentation of the calendars themselves, the real beauty of AVAILACAL calendars is the ease of administration. Each calendar is kept up-to-date by means of a control panel which is accessed with a password. As an account holder you have a master password which gives you total control over your calendars including the option to create additional passwords for individual calendars within your account. These calendar-specific passwords are designed to allow other persons to update the availability information on specific calendars.

The calendar control panels are uncluttered and very easy to use. When logged-in to a calendar control panel, you (or another appointed person) can 'block-in' from half-a-day up to two whole months in one go.

Any date can be set to red, green or orange, or back again at any time. You can, if you wish, also mark dates which have special meanings other than simply 'available' or 'unavailable'. These can be marked in orange. 'Orange' dates can optionally signify different things on different calendars. For example orange might mean a booking on that date is 'unconfirmed'. The green and red dates can also be made to have different meanings from available and unavailable; green might mean 'open' and red 'closed'. These meanings can be changed on the calendar key. The ability to change these things and other text on individual calendar displays is also useful for displaying the calendars on web pages in different languages.

WAP devices with black and white displays obviously can't show dates in green, red or orange so a different scheme is used on WAP calendars... 'green' dates appear simply as the number of the day of the month, 'red' dates are marked 'X' and 'orange dates' are marked '**'. Half days are represented like '12]' which basically means only the morning or early part the 12th is green/available.

Here you can see the simple administration control panel for updating the calendars via a web browser. (This is just an illustration here, it doesn't do anything.)




To enter a booking, you simply select the beginning and end dates then click OK. As soon as changes are made they will be visible to the next person who accesses the calendar online.

AVAILACAL calendars are designed for solid functionality and speed, and to ensure maximum compatibility with all kinds of web browsers both new and old. Data processing is carried out centrally on our servers for reliability and consistency.

Why not try out our live demo. This is a fully functional calendar account which allows you to create and manage up to ten calendars. You can even set up the demo calendars on a test page on your own site to really get a feel for the system. There is plenty of instructional information in the user guide and the support area of this site.