How it Works (1)
About AVAILACAL Availability Calendars

Each AVAILACAL calendar is a real-time availability calendar that shows the available and non-available dates for something. Available days or half days are shown in green, and days or half-days which are not-available are shown in red. A customisable 'orange day' option can be added to signify a different situation such as unconfirmed bookings. Calendars can easily be embedded into the body of your web pages like the example calendar shown on the right of this page, or they can be made to pop-up in a new window like this, this or this.


Simple Set Up

Simplicity is a key feature of AVAILACAL calendars. They are designed to be as easy as possible to use and to understand. Please don't be daunted by the wide range of configuration possibilities we offer. These options can make the calendars more versatile for certain situations but the default settings will work fine for 99% of purposes. By following a few simple instructions, anybody can set up one or even a few of our calendars in just a couple of minutes. If however for some reason you experience a problem our email support will help you solve it in no time.

AVAILACAL calendars are optimised to block-in days or half-days, weeks or months rather than specific times of the day. This makes our calendar system the quickest, easiest and most efficient way to share availability information for a wide range of purposes.

All the different calendar display options use the same calendar database so they are completely interchangeable. Each calendar in your account can be displayed using any one, or any combination of the display types whenever you wish and on as many websites as you want, at no extra cost. A cut-and-paste script from the support area will help you get your calendar displays up and running sooner than you might think.



Choice of Calendar Display Types

1. Table based calendars - The original AVAILACAL calendars. This style of calendar is delivered to web browsers as a standard HTML table. AVAILACAL table-based calendars display between two and 24 months in one view and they work perfectly on just about 100% of web browsers.

2. Flash based calendars (the ones with the rounded corners) - The AVAILACAL Flash calendars use of the Macromedia/Adobe Flash player any Flash player from version 6 upward is fine, over 99% of desktop computers have this player. The Flash calendars show one month at a time with navigation buttons to browse through months. AVAILACAL Flash-based calendars offer more customisation options than the table-based calendars, they can also be made to be any size from postage stamp size right up to the full height of any screen. They can adjust in size automatically to fit the available area.

3. Mini calendars The mini calendar display is compatible with just about 100% of HTML web browsers including, and especially, those on mobile devices with small screens. The mini calendars are also great for embedding in any web page where space is at a premium and a Flash player might not be available. We recommend this format for maximum compatibility and enhanced visibility on small-screen mobile devices.

4. WAP calendars - WAP (wireless application protocol) integration allows your calendar(s) to be viewed and edited on WAP browsers, as found on older mobile phones, including those with black and white, text-only displays.




Don't forget you don't have to choose between these display options for a calendar, every single calendar can be displayed using any or all of the types of display at any time even if you only have a one calendar account. If you have a multi-calendar account, using more than one display option for a calendar or putting a calendar on multiple web pages does not use up any additional calendars from your allotted number of calendars.

The list is endless but shown here some of the people and industries that can benefit from AVAILACAL availability calendars online...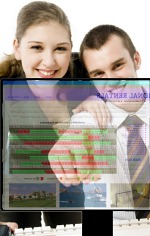 Rental Agencies


Individual Rentals


Vacation Homes


Booking Agencies


Boat Charter


Aircraft Charter


Entertainers & Groups


Entertainment Agents


Car Hire Companies


Trailer / Caravan Hire


Personnel Hire


Shops (opening days)


Contractors


Consultants


Conference Rooms


Clubs


Studios / Workshops


Plant & Machinery Hire


Sports Facilities


Trainers & Tutors


Celebrities


Bike Hire


Function Rooms


Activities Coordinators

Caterers


Corporate Events


Audiovisual Hire


Stage & Prop Hire


Models & Agencies


Photographers


DJs


Temp Agencies


Theatres


Theatrical Agents


Actor


Musicians


Project Managers


Sports Teams


Construction Teams


Bus & Coach Hire


Schools


Training Facilities


Equestrian Hire


Red Letter Days


Restaurants


Guest Houses


Hotels / Motels


Boarding Kennels