HOME PAGE
SUPPORT AREA
USER GUIDE
DEMO LOGIN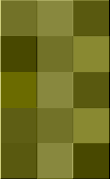 Demonstration Account Login
This demo allows you to try out the management and adminstration of up to ten AVAILACAL calendars.
You are free to add, delete and edit the calendars as you wish. Please consult the user guide for instructions.

The account name is demo and the master password is password. Just click LOGIN to start...


Suggestion: Set up a calendars from the demo account on a temporary page on your web site. Create a calendar-specific password for a demo calendar, log-out then try logging in directly from a calendar display. See the Support Area for help with making pop-ups and embedding of calendars.

Things to watch out for when experimenting with the demo account: If you're experimenting by entering incorrect passwords please note that entering a wrong password a few times can cause your computer to be locked out of the system for a few hours. Don't forget that the demo account calendars can be edited, by anyone, not just you, so if an unexpected change occurs, it will most likely be due to somebody else experimenting at the same time.