HOME PAGE
HOW IT WORKS
PRICES
SIGN UP
SUPPORT AREA
CONTACT US
TELL A FRIEND
ACCOUNT LOGIN
TERMS & CONDITIONS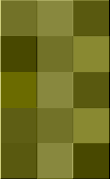 Terms and Conditions
AVAILACAL provides a service to account holders by providing systems for creating and maintaining availability calendars via the internet. Account holders agree to the following terms and conditions...

Whilst AVAILACAL undertakes to provide guidance and help where necessary, account holders are responsible for the updating and ensuring the accuracy of their own calendars. AVAILACAL makes safety backups of calendar data but account holders are also advised to keep separate records of important calendar data.

AVAILACAL calendars are designed to display future availability data only. Historical calendar data is deleted to maintain maximum efficiency of the system.

Accounts will terminate at the end of the pre-paid term unless renewed by timely payment of the appropriate fee. Upon termination of an account, all calendar data for that account may be permanently deleted. AVAILACAL does not operate automated repeat billing and AVAILACAL will not accept any responsibility for the deletion of data when the account holder has, for any reason, failed to renew the account on time. To prevent this situation from arising unintentionally AVAILACAL will endeavour to remind the account holder prior to the end of the pre-paid term.

The AVAILACAL service is provided "as is". AVAILACAL makes no warranties, express or implied, as to reliability, accessibility or fitness of any part of the service for any specific purpose.

AVAILACAL will not be held responsible for any direct or indirect loss or damage resulting from, hardware, software failure, data loss, security breach, network unavailability or any other reason. In any event, the total liability of AVAILACAL will not exceed the amount paid for the service. Refunds of fees will only be issued in exceptional circumstances at the discretion of AVAILACAL staff.

AVAILACAL management reserves the right, at its sole discretion, and for any reason, to alter, suspend or terminate any part of the service or of these Terms and Conditions, either globally or specifically in relation to one or more individual account holders.

AVAILACAL respects the privacy of its customers and does not send SPAM or sell email addresses or any other customer information to third parties. Account holders' email addresses will only be used for the purpose of proper provision of the service. Account holders agree to receive email from AVAILACAL in connection with the AVAILACAL service.